Show Posts
This section allows you to view all posts made by this member. Note that you can only see posts made in areas you currently have access to.
Messages - lollzz
Pages: [1]
1
« on: 23 August 2008, 03:18:36 PM »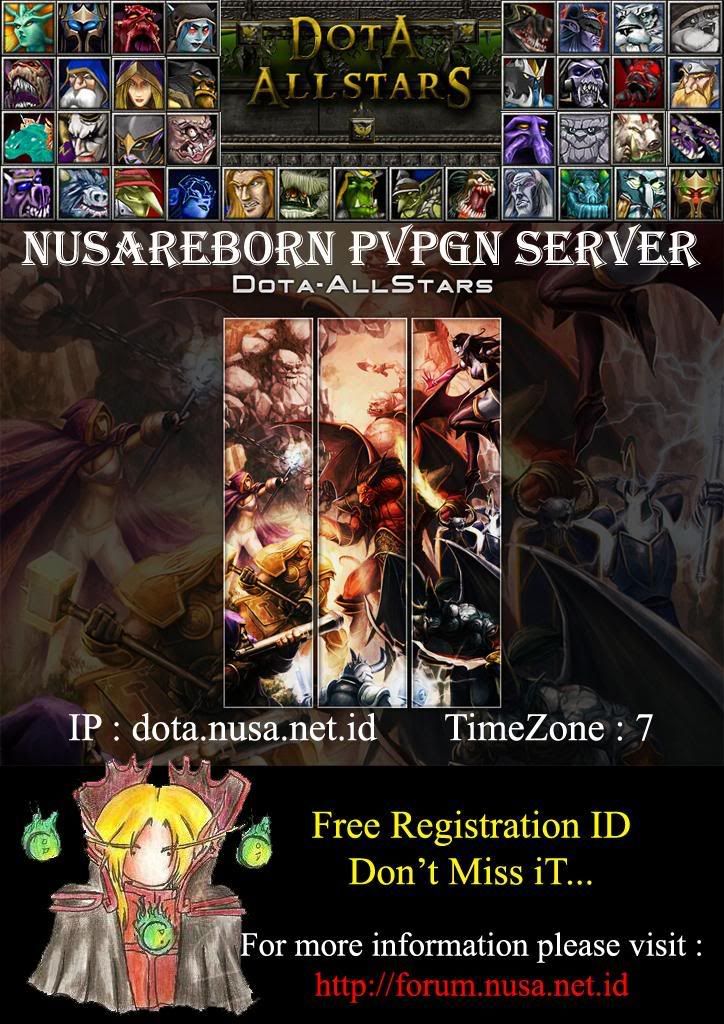 Silahkan Join kk....
Ip : dota.nusa.net.id / 202.162.207.111
Tz: 7
usernya udah rameeee udah ada 1500 ++ max 2200
Buruan join kk.... buat id ada di
www.dota.nusa.net.id
(bagian register)
kalau ada yg bingung bisa baca2 di forum.nusa.net.id atau di battle net nya bisa contact staff² Nusareborn thx.
Pages: [1]